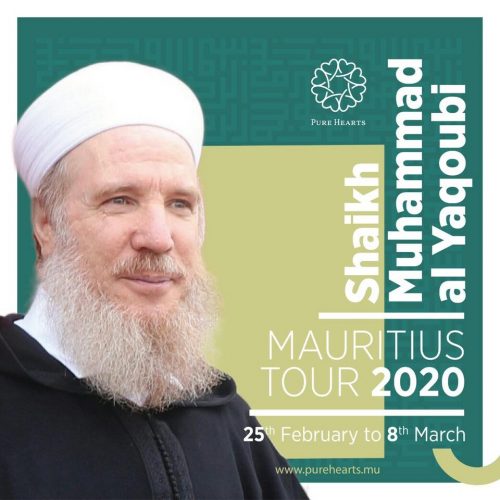 On February 2020,
His Eminence Shaykh Muhammad Al-Yaqoubi
. honoured the Pure Hearts association with his inaugural visit. The programme took place between February 25
th
and March 8
th
, with a panel of events representing the richness of the Sunni Islam and its sciences. The highlight of the
MAURITIUS TOUR 2020
was the final Hadith course. This lecture, typical of the traditional teachings, started with the recital of the Hadith al-Awwal:
al-Hadithur-Rahmah
. It was followed by the recital of the
Arba'un 'Ajlouniyyah
, a collection of 40 hadith of al-Imam 'Ajlouni. Then,
His Eminence Shaykh Muhammad Al-Yaqoubi
honoured the audience with the first recital of his new work: the
Arba'un Awakhir
, a 40 hadith collection compiled by himself, and gifted to the students. On this occasion, the pdf of this precious work was also graciously offered by the Shaykh to the online audience, and can be downloaded from our website
buhariserif.com
.
PROGRAMME
Courses, Dhikr meetings, Visits
SUNNI COURSE
Principles of Sunni Islam
HADITH
Conveying isnads and ijaza
Donate to Scholarly Heritage Projects