Seeking Stars
International Sunni Youth
August  3-9, 2020 CE | 1441 Hijri
Seeking Stars invites boys and girls to 5 fascinating days of Quran, Hadith and Sira, interactive lectures and workshops, fun and reflection, educational games and stories, physical exercise, health advice and more…  Students will have an opportunity to learn with our esteemed guest teacher Shaykha Umm Ayman, and meet new friends from around the globe.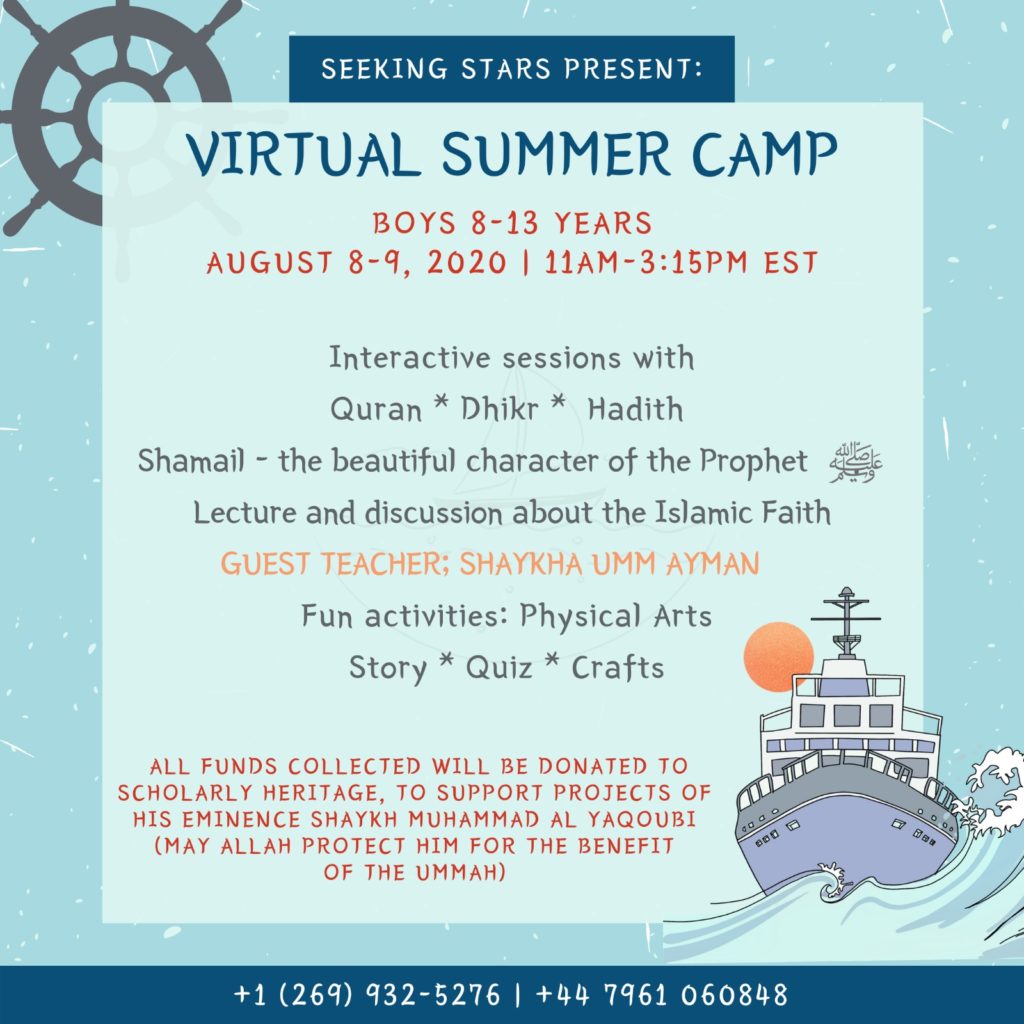 INSTRUCTORS:
Faseeh Biabani – Quranic Recitation
Faiz Biabani – Hadith/Shamaail
Shuaib Ahmed – Personal Discoveries/Career Outlook
Abid Patel – Mindfulness
Yamen Jilati – Nasheed/Naat
Qaid Hassan – Physical Arts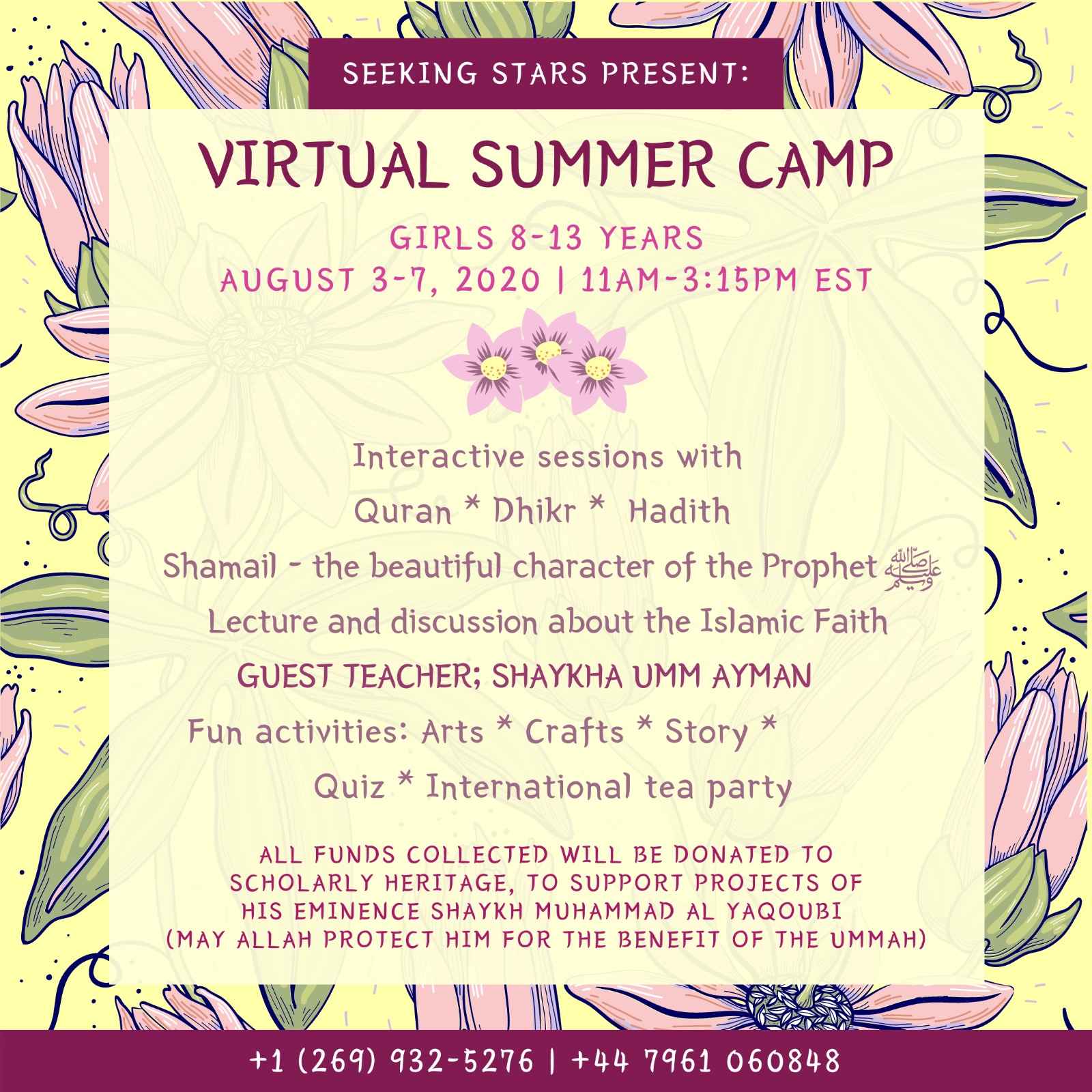 INSTRUCTORS:
Ustadha Dima from Syria – Daily Qira
Asma – Mindfulness/ Health coach
Halima – Nasheed
Aisha Bukhari – Shamail & Hadith
Subbah – Story & quiz
Madina & Nazmina – Art & Activities
RD Marium Kamal – Prophetic diet and nutrition
Interactive sessions will be held via Zoom.
For note taking and arts, students will be asked to bring their own stationary and supplies (the list will be provided with details).
For the virtual tea party they will be required to share their favorite treat, its recipe, along with their cup of tea or juice (if preferred).
To register your child, please contact
+1 (269) 932 – 5276
+44 7961 060848
providing the name and age of your child and your contact details. The Virtual Summer Camp organisers will then contact you in sha'Allah.
Virtual Summer Camp is a fundraiser for Scholarly Heritage. Your contribution is voluntary. As a guideline, we suggest the following amounts:
SUGGESTED ATTENDEES FEES
$80 /£70 for girls
$60/£50 per child for siblings
$50/£40 for boys
You are welcome to sponsor a student or to donate any amount of your choice to support the program. Please write "VIRTUAL SUMMER CAMP" in the reference or memo/message field of your payment.
Seeking Stars International Youth is an initiative that combines religious education for youth with practical service for Shaykh Muhammad al-Yaqoubi.